Hope Glynn
Hope Glynn's career in hunter training and riding has developed over 20 years. She ranks in the top ten in the country of leading derby riders for money won in the United States. She won the Horseman of the Year award from the California Professional Horsemen's Association, The Arthur Hawkins award of Excellence in Hunters, the Lorraine Lorimer Award Recipient for Leading Professional Rider for the PCHA, and she has been the leading Southwest Derby rider for the last 4 of 5 years. In addition to her success as a rider, Hope has trained junior and amateur hunter riders to wins across the country. Hope also enjoys being a mother and trainer to her daughter, Avery. Hope is a licensed R judge and sits on the United States Hunter Jumper Association Hunter Working group and is vice chair of the World Championship Hunter Rider Working group.
Julie Winkle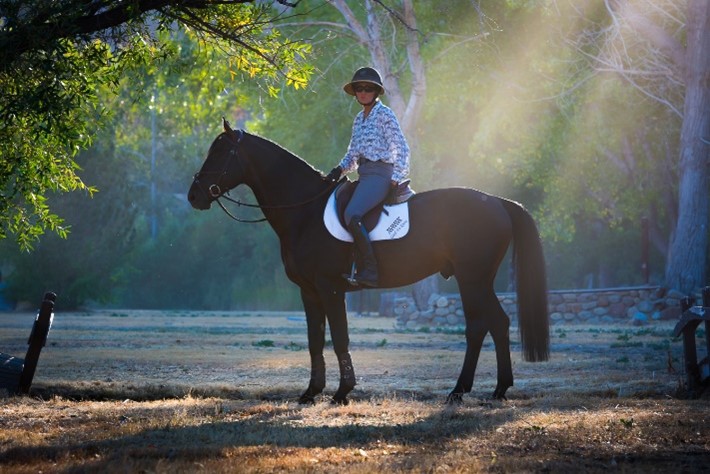 Julie Winkel is one of the foremost trainers, judges, clinicians and educators in the country. She's held her United States Equestrian Federation R-rated judging licenses in Hunter, Hunter Breeding and Hunter/Jumping Seat Equitation since 1984 and has presided over many of the country's most prestigious horse shows, such as Devon, the Pennsylvania National, Washington International, the National, Capital Challenge, the USHJA International Hunter Derby Championship, the USEF Pony Finals and the USEF/Sallie B. Wheeler National Hunter Breeding Championships, just to name few.
Julie has also designed courses and judged the ASPCA Maclay Finals, the Dover/USEF Medal Finals (on multiple occasions) and the New England Equitation Championships. Julie was the co-chair of the USEF Licensed Officials Committee for a decade. She's also former chair of the USEF Continuing Education Committee as well the USHJA Officials Education Committee and former member of the USHJA Board of Directors. She's currently a member of the USHJA Emerging Athletes Program Task Force and past member of the USHJA Trainer Certification Program Committee, the USHJA Judges Committee, the USEF and USHJA Equitation Committees, USHJA Trainer Symposium Task Force and the USHJA Zone 10 Jumper Committee.
Jake Evans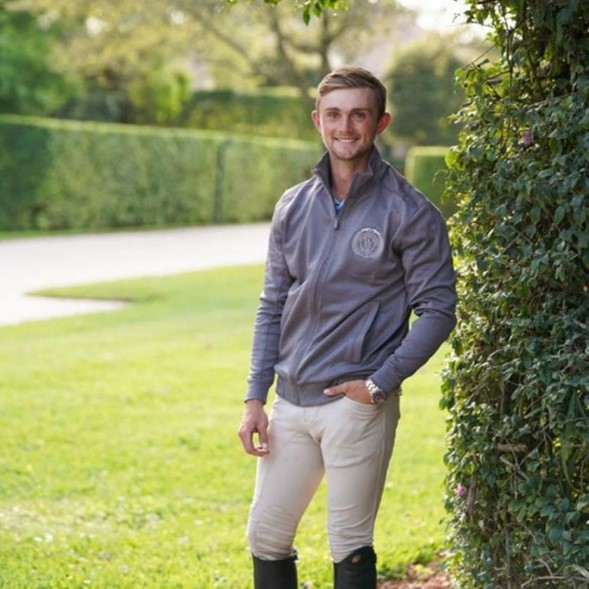 I began riding when I was 12 years old but was a crazy horse obsessed boy from the time I was born. I grew up riding with Peter Pletcher until I was 17 doing mainly junior hunters and jumpers buying flipping and producing quality horses and really Learning the business side of the sport. I moved to germany to expand my knowledge of the sport and worked and rode for Paul Schockemöhle for 7 months. Here I learned most about over all care and what it takes to take a horse from very green to top level shows. After returning I have traveled and worked Coast to coast getting experience seeing how different barns and trainers operate with not only clients, horse training, care, but integrity of our sport. Each place you go you learn DOS and DONTS but there is no set way to do it all that's what makes our sport special. With me as a mentor I would like to help guide you in ways I've done well but also learned from mistakes I've made and help you create your own type of system to succeed.
Vinton Karrasch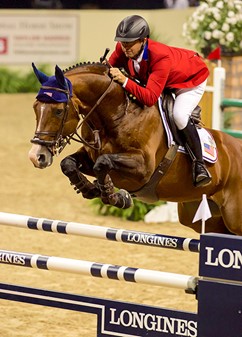 As a junior, Vinton competed in the big eq and at Young Riders in his final junior year, and won team silver at NAJYRC in Chicago on his way to college. He chose a college close to George Morris's Hunterdon so he could ride. Morris's program was notably tough and demanding, especially when juggling university, but ultimately Vinton learned a lot about business organization, horse care and teaching.
After a couple of years, he moved on from college and Hunterdon to focus on a full-time career in riding. In Europe, he experienced his first international competitions at the Grand Prix level. Back in the states, he became a working student for Olympian Anne Kursinski where he rode all her top horses at the time, including Starman, Cannonball and Top Seed.
Vinton eventually went out on his own, set up a business in Michigan and developed his relationship with John and Beezie Madden. But after a few years of total immersion in horses, he was ready for a change in both location and career. He went to SeaWorld in California, met trainer Shawna Corrin, and together they created the reward reinforcement training system, On Target Training. The pair eventually left SeaWorld and integrated their clicker training approach to sporthorses, working again with the Maddens with much success – most notably with Iron Spring Farm's Judgement, overcoming his one-time fear of water jumps. Amazingly, Beezie Madden and Judgement won the International Derby at Spruce Meadows, despite its five different water elements.
Once again recruited by John Madden, Vinton went back to California to work for Blenheim EquiSports. Between 2001 – 2005, his experience and structured organizational skills were put to good use in a jack-of-all-trades type position for the CSI-4* horse show. Clicker training eventually led him back to the barn, and eventually back into the saddle, when he was hired full-time by Robert Ridland and EquiSports International.
In 2006, together with Ann, Vinton began his long-term position with Coral Reef Ranch. During their 10 year run at Coral Reef Ranch, the pair developed, managed and executed the successful program, working with numerous top level horses. As private trainers, they worked exclusively with Genevieve Meyer, starting on a longe line and a pony and eventually taking her to national medal finals.
After years as a private trainer, Vinton is excited to bring his training approach to the hunter/jumper community with Equestrian Performance. Along with clicker training, which he still uses on his show horses everyday, he is especially interested in sharing what is possible with sports psychology. Vinton explains, "We're building a barn centered around offering educational experiences that help people fulfill their equestrian dreams."
Valerie Renihan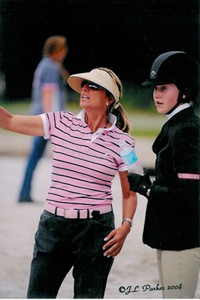 Val Renihan  is one of the country's top riders and trainers. She is also a highly respected clinician, teaching for the USHJA's Trainer's Symposiums. She has ridden and trained hunter champions at the major shows throughout the Midwest and East Coast. These include such shows as The Pennsylvania National, Washington International, Capital Challenge, Winter Equestrian Festival, Lake Placid, Upperville, Bluegrass Festival, Old Salem Spring, Kentucky National and the USEF East Coast Jr Hunter Finals and Pony Finals. She has trained USEF National Hunter and Grand Hunter, Horse of the year Champions as well as numerous Zone and State Champions. Her students have both won and been in the top four "Best Child Rider" awards at The Pennsylvania National, Washington International, Old Salem Spring 1 & 2, and HITS, to name a few.
Equitation wins include the ASPCA Maclay Regionals 6 times, The Christy Conard award for overall Equitation Champion of the WEF circuit, Champion and World Champion at the Capital Challenge Horse Show, Devon, Winter Equestrian Festival, Lake Placid, ribbons in every National Equitation Finals as well as the USEF Pony Medal Finals.
Jumpers purchased and trained for her clients have represented the US in FEI World Cup Finals and the Super League, as well as winning major Grand Prixs, including the 2009 Washington International Presidents Cup and numerous classes through out Florida and the East Coast. Val currently owns and operates Findlay's Ridge LLC located in North Salem, NY and Wellington FL. 
Charlie and Hilary Carrel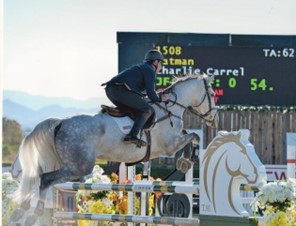 Hilary and Charlie Carrel bring a lifetime of colt starting knowledge to the industry. Their team has established solid foundations on literally thousands of horses for top riders in all disciplines ranging from Grand Prix jumpers, dressage, hunters, polo, driving, professional rodeo and the AQHA and APHA show circuit. They operate with the belief that that good horses come from quality miles, a relaxed frame of mind and confidence in knowing their job.