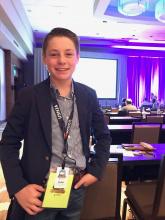 Ryder Richardson
December 19, 2019
USHJA Annual Meeting
I recently had an opportunity to attend the USHJA Annual Meeting in Denver. It was an eye opening experience, especially for a junior. I was able to sit and observe important business, interact with top professionals, ask questions, and comment in actual board meetings. It was fascinating to witness the process that organizations must take so that everything runs smoothly for its members.
The first meeting that I attended was the State of the Association, which was presented by Mary Babick, the President of USHJA. It was a formal meeting that went over different aspects of membership, budget, and rule changes. It was very interesting to learn that there are over 45,000 USHJA members. It was also fascinating to see the Annual Budget and how much of our membership funds go to each specific event. All of it gave me a very clear picture of why we must keep trying to bring in new members so that the USHJA can continue funding all of the different programs and Championship events.
During the State of the Association meeting, there was an important question and answer session in which many topics were discussed. One of the biggest concerns was how to decrease the cost of showing so that it is more accessible to the average person. Ali Nilforushan, who runs Nilforushan Equisport Events in California said that he wished that more shows would offer greater incentives for bringing young horses to show. His show management group offers free stalls for young horses. Thoroughbreds were another huge concern and people wanted to make sure that there were classes, divisions, and special prizes for them.
Next up....lunch. Mary Babick invited me to sit at her table to chat. This made me feel so special. We were able to talk briefly before she had to go to another meeting. After she left, I talked with the head of the Horsemanship Quiz Challenge Committee and learned that they had to add an additional 100 pages to the study guide for 2020. They are in the process of making a new study guide that is better than ever and will even have videos. So, everyone get ready to start learning.
After lunch, my first meeting was the Young Hunter Pony Task Force. While there were not very many people in attendance, the energy in the room was infectious. Robin Greenwood, Oliver Brown, Karen Aurelius, and Meg Miranda led the meeting with charisma. The important topics on the table dealt with changing a pony standard measurement card issued at eight years old back down to six years old. This would be incredibly beneficial for breeders and young pony owners. Another important topic that was discussed was the Young Hunter Pony Championship, which is going into its third year. I learned about the amazing format for young ponies and the terrific prizes, and with incredible Kym K. Smith at the helm, its an event that everyone with a pony seven years old and younger should attend. Did I mention that there is over $20,000 in prize money for young ponies?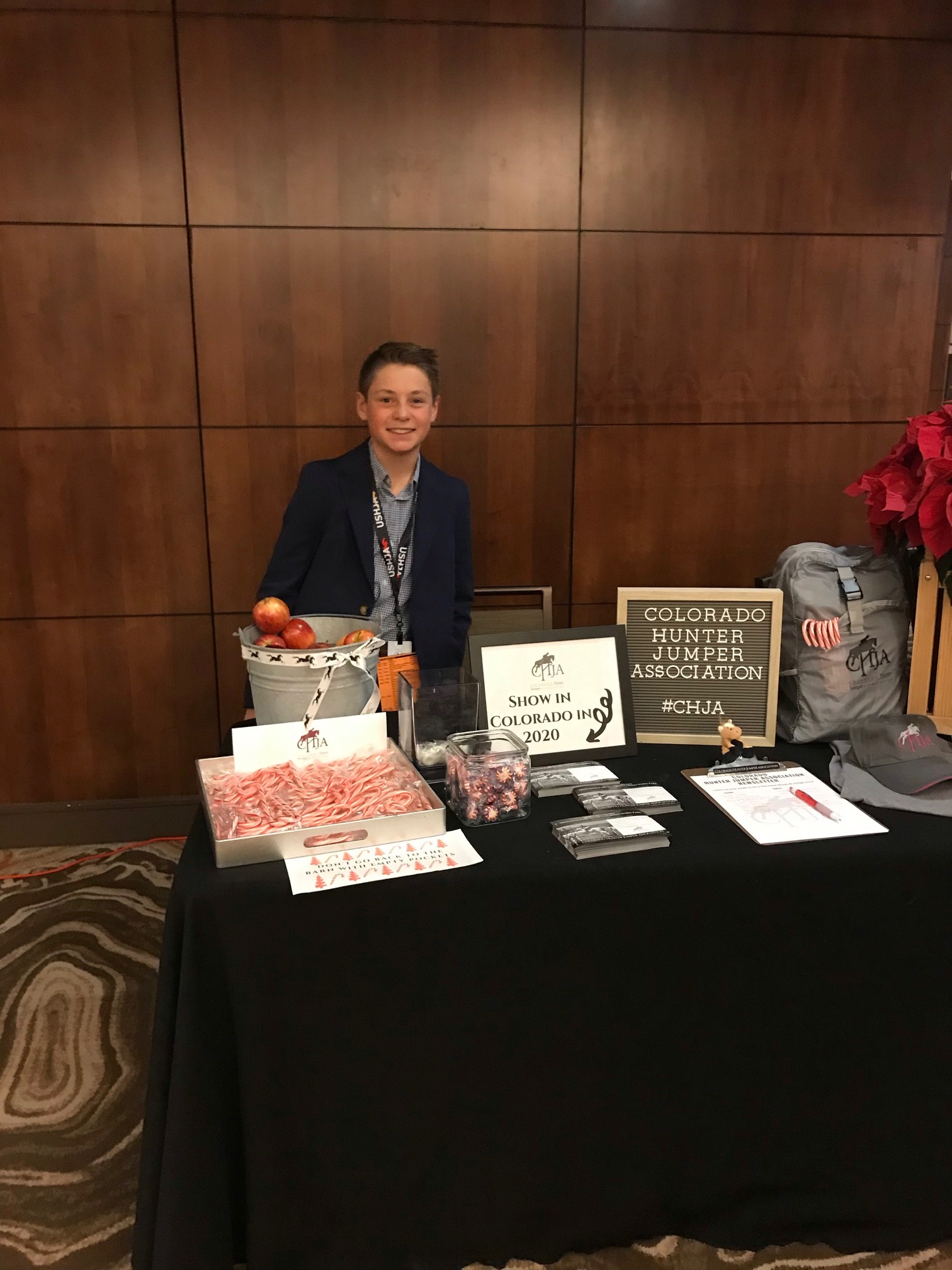 The next meeting that I attended was the Jumper Judge Perspective with David Distler. He brought a great slide show that demonstrated some excellent challenges in judging. While we all know and comment that there are SO many rules in our sport, there are still instances where a judge must use their discretion. Some of the many things that I learned: the placing of flags is very important, that your horse can knock or even break a pole but if the height of the jump doesn't change then you incur no faults, and that if a piece of tack is broken you must continue or voluntarily withdraw. The rules are there to keep our sport fair and maintain standards. It all started to make sense to me.
After my last meeting, I went around the room and introduced myself to as many people as I could. I met and spoke with Bill Moroney (President of USEF), Bob Caccione (The Founder of IHSA- the first collegiate riding and competition organization), Ali Nilforushan (Nilforushan Equisport Events), the winners of the Youth Leadership and Youth Sportsmanship Awards, and so many other devoted horse professionals and riders. I visited the vendors and tried on some neat Charles Owen helmets. Everyone that I met was eager to chat and share their knowledge and for this I am eternally grateful.
One of my biggest takeaways from the Annual Meeting is how incredibly passionate every single member is about horses, the hunter/jumper discipline, our community, and this organization. Everyone from Mary Babick (President of USHJA), to Bob Moroney (President of USEF), makes themselves accessible to answer questions or concerns. The leaders in this organization are great stewards to empower all of us. I was inspired by some of the changes that are coming and some of the new ideas that will bring about new opportunities for all of us. We are all very lucky to have such a special community to ensure the future of our sport.
Thank you, USHJA.