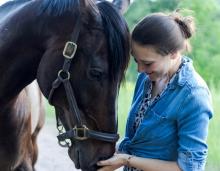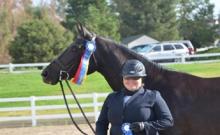 Colorado Hunter Jumper Foundation is pleased to announce that two deserving Colorado Hunter Jumper Association  members have been awarded scholarships for 2022.  The  $3000.00 Hammerman Scholarship, generously donated by the Hammerman Foundation, was awarded to Andrea Russell. Andrea will be continuing her studies in Biomedical Sciences with a minor in Microbiology at Colorado State University. She will also continue her equine involvement through rehabilitation and retraining of horses.
Both of the $1000.00 2021 Spirit of Excellence Scholarships, donated by CHJA, went to Rachel Benson. The scholarships are named  in honor of Aeden Mooney and Analeigh Haines, winners of the 2021 Group I and Group II Spirit of Excellence Year End Awards. Rachel will be completing her degree in Criminal Justice, with a minor in Sociology, at Metro State University  while continuing to manage Shiloh Farms and serving on the staff of several CHJA Group II Horse Shows.
Congratulations and best wishes for continued success to both of our 2022 Scholarship Winners!!