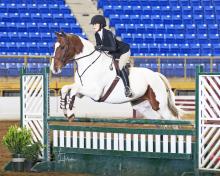 Morgan Maucher and Maddie McAllister have received scholarships from the Colorado Hunter Jumper Foundation. Morgan earned a $2,000 Category A scholarship and $500 CHJA Spirit of Excellence in Honor of Morgan Maucher. (In something of a fun twist, Morgan won the 2019 Group II Spirit of Excellence Award which gives a scholarship honoring the winner of that Year End Award. She then went on to earn that scholarship!)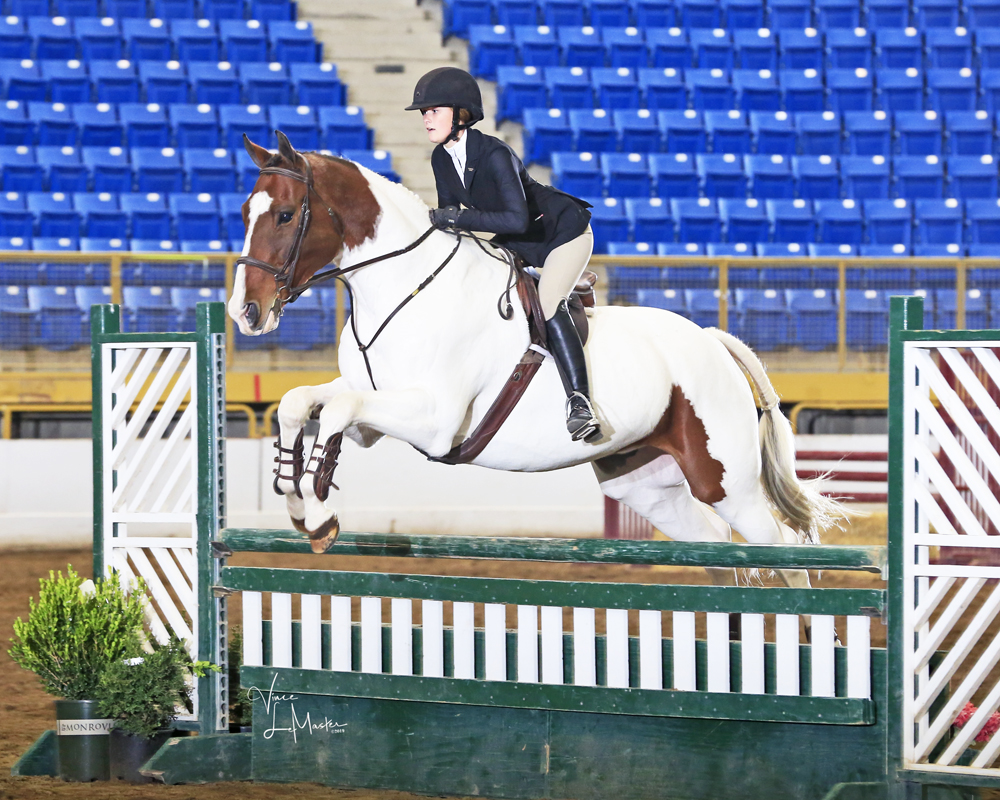 A graduate of Lewis-Palmer High School in Colorado Springs, Morgan rides with Lorelei Cudney at Hunter Run Farm and has been since she was 10 years old. One barn mate noted that Morgan's commitment to learning all she can about riding and showing is evident in that she spends long hours riding and caring for the horses for which she is responsible. 
She also is a member of the farm's IEA team where she has served as an officer for four years and team captain for two.
But it's not all about the horses for Morgan. Academics are an important aspect of her life, too.
"Morgan challenges herself by taking rigorous classes at LPHS, including Honors and AP classes," said Robyn Hudson, counselor and Career Start coordinator at Lewis-Palmer. "For the past two years, Morgan has attended Pikes Peak Community College through a concurrent program called Career Start … She will have earned 30 college credits by the end of her senior year."
Morgan plans to attend South Dakota State University in the fall where she wants to major in animal science with an equine science minor. She also will be a member of the school's equestrian team.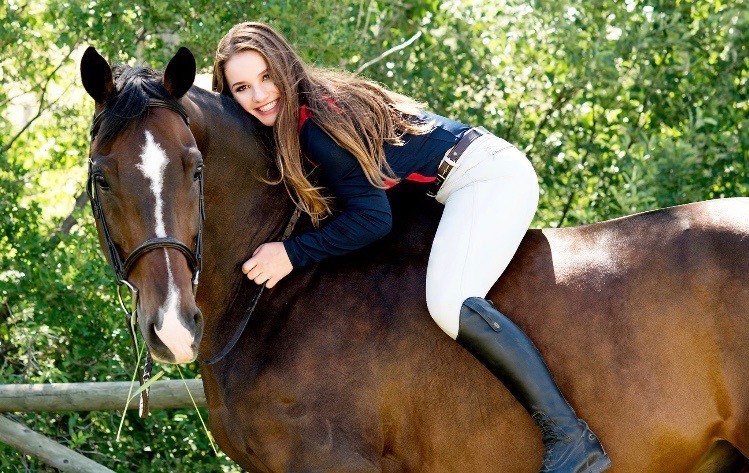 Maddie McCallister earned a $2,000 Category B scholarship and a $500.00 CHJA Spirit of Excellence in Honor of Gentry Beresford. Maddie is a student at the University of Colorado studying elementary school education and carried a 3.0 GPA following her first year. She also has volunteered in elementary school classrooms during the school year.
As a competitive volleyball player during high school, Maddie played for not only the school but on a club team. She coached a youth girls team as well. 
In a reference letter, barn mate Julia Aronson noted Maddie's sportsmanship and her ability to connect with the horses she rides. "It was never about ribbons for Madelynn; she just wanted to be the best equestrian possible," Julia added.
The Colorado Hunter Jumper Foundation was incorporated as a nonprofit corporation in Colorado in May, 2010. The foundation is organized exclusively for charitable and educational purposes. CHJF was established to provide educational scholarships, support equine charities, provide achievement opportunities, and provide emergency financial support to individuals and families in the Hunter-Jumper Sport.