WANT TO GET INVOLVED? SPONSORSHIPS ARE NOW AVAILABLE FOR COPPER PENNY AND MORE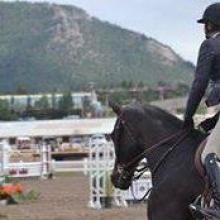 Of course you know that the Colorado Hunter Jumper Association is a 501(c)4 non-profit organization run by volunteer horse enthusiasts. And you also know we host five premier events annually including Copper Penny 1 and 2, the Fall Finale Classics Horse Show, Medal Finals and our Annual Awards Banquet. And we're sure you've checked out our high traffic website, well-read newsletter or our active presence on the primary social sites including Facebook, Instagram and Twitter.
That means when you consider sponsoring one of our premier events, you can get you or your business in front of the hunter jumper horse community and beyond. Need to know more?
Equestrians are highly active, financially stable and technologically mobile. As a group, they spend significantly on travel, leisure, dining, technology, luxury items and real estate. These affluent consumers include executives, physicians, attorneys, professional service providers and others. They tend to rank high in their work organizations and have significant decision-making responsibility.
More information on sponsorships can be obtained by contacting Sarah Watson at sarahvwatson@gmail.com (be sure to type in that "V" between her first and last name). Sponsoring one of the Colorado Hunter Jumper Association's "Big Five" annual events is a great way to support the organization that supports you and your horse.